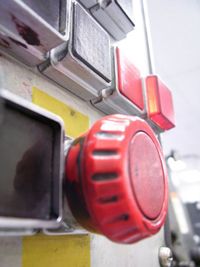 We utilize a mix of the most current technology and tried and true equipment. This combination allows us to provide our clients with high-quality products while working to keep our overhead low.
We realize that most people could care less about what models of equipment we use, so long as they receive what they ordered. Still, this list might help to determine if we can help you with a particular project.
Prepress
Xitron Rip with .pdf workflow to film
Short Run Books
Bourg perfect binder

Cannon 8500 digital printer

Film laminating system for covers
Printing
2- 2/color Goss Suburban web presses with dryers
Finishing
1-Inkjet mailing line with tabbing capabilities

2- Muller RB-5 perfect binders of 18 & 24 pockets with inline trimming

4-McCain saddle stitchers

Assorted cutters, etc.